These are not cookie cutters.
Well, I guess they could be cookie cutters. But they're not really.
You can  find them in all sorts of Japanese stores. They're usually sold in sets of four, like this.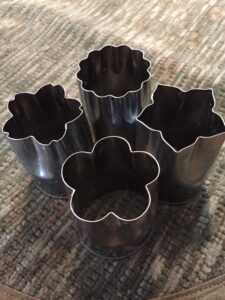 So what they are, actually, are vegetable cutters. You use them to cut carrots or daikon radishes or, heck, even sliced cheese into pretty seasonal shapes.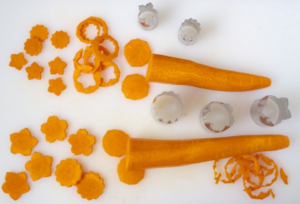 Then you can add them to soups and stews. Or you can pop them in the microwave to soften them up and put them in your obento to decorate it and make it pretty. Anything your heart desires.
The big mystery for me  was that I always suspected they were seasonal. I mean this is Japan, the country of four distinct seasons. And there are four of them, right?*
I just recently learned I was right! It only took twenty years.
And now I'm slightly confident which flower each represents shape and what season it corresponds to.
Spring was easy: Cherry blossom. You can always tell by the five petals with very slight dimples at the points.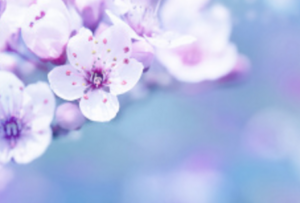 Winter was easy, too: Plum blossom. Plum blossoms also have five petals, but they are perfectly round and oh-ho cute.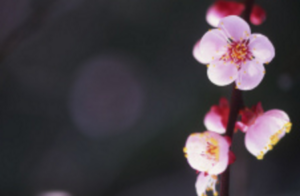 The other two stumped me.
But I asked a lot of questions and did a lot of searching. Here we go.
Summer is a dhalia. That one was hard, but when you look at the veggie cutter above it kinda looks like a dahlia. (Although, I guess it could be a Chrysanthemum which would work for the season, too. But I like the word dahlia better.)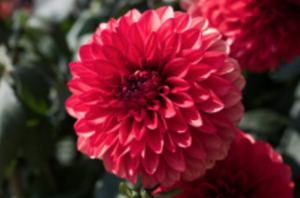 Finally, fall is a kikyo or Japanese bellflower. Another one with five petals, but all pointy. And very, very seasonal.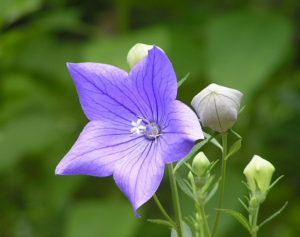 So if you ever decide to buy the veggie cutters remember to use the right one for the right season. You do that and you'll certainly impress your Japanese friends and family! If nothing else you can teach them about the bellflower. I don't think many people know about that one.
*For some reason the above photo has FIVE cutters.
New mystery to solve: Discover what shape that fifth one is.
It never ends…